Nik (G) - Sony E (ND-Filter)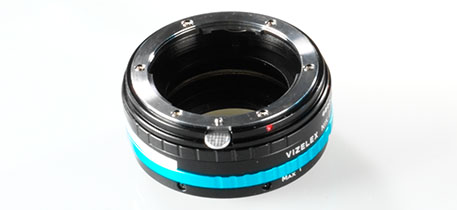 5,00 €/Tag
inkl. 19% MwSt.
netto:
4,20 €/Tag
19% MwSt.:
0,80 €/Tag
Fotodiox Vario ND Sony E (NEX) – Nikon/G
Zubehör inkl.
techn. Daten
Tipps
Einsatz
Nik(G)-E-Mount Adapter mit variablen ND-Filter
2 Adapter-Deckel
Kameraseitiger Mount (Anschlusstyp):
Nikon G

Objektivseitiger Mount:
Sony E


integrierter manueller Blendenring:
nein


elektronische Blendensteuerung:
nein

integrierter ND-Filter:
ja

Adapter Type :
Vizelex EF-NEX ND Throttle Adapter - Canon EOS Mount Lenses to Sony Alpha E-Mount Camera System with Built-In Variable ND Filter

Variable Density Range:
ND2 - ND1000 (1 - 10 stops)

Infinity Focus:
Yes

Metering:
Stop-Down / Manual

Dieser Adapter kann bei Tageslicht oder hellen Sets als Blendenring-Ersatz dienen.
Außenaufnahmen, Langzeitbelichtung, Gegenlicht-Situationen, Macro-Aufnahmen, kurzen Shutter-Zeiten, Aufnahmen mit Offenblende (z. B. F1,8)