Blackmagic Pocket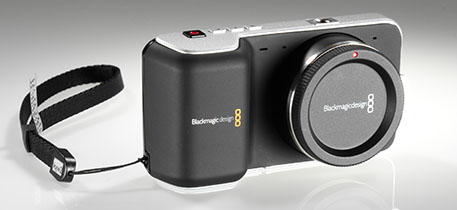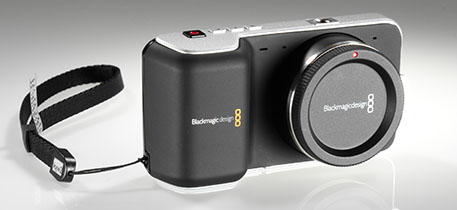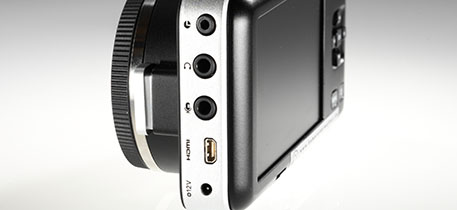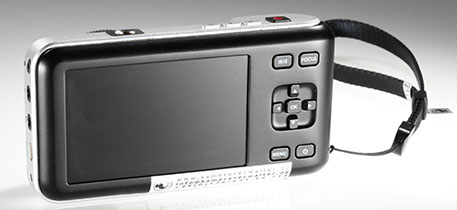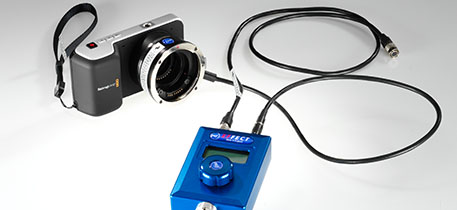 30,00 €/Tag
inkl. 19% MwSt.
netto:
25,21 €/Tag
19% MwSt.:
4,79 €/Tag
Blackmagic Pocket
Zubehör inkl.
Zubehör
techn. Daten
Operator
Tipps
Einsatz
Blackmagic Cinema Pocket
64 GB SD-Karte
5 x Akkus
Akku-Lader
Displaylupe
Netzteil
MFT-Optiken:
Samyang MFT 12mm/T2,2 (Crop: 36mm)
Panasonic Lumix MFT 20mm/F1,8 (Crop: 60mm)
Panasonic Lumix PZ MFT 45-145mm/F3,5-5,6 (Crop: 136-438mm)
Olympus MFT 40-150mm/F3,5-5,6 (Crop: 121-453mm)

A-Optiken mit Adapter:
Sigma A 18-35mm/F1,8 (Crop: 54-106mm)

EF-Optiken mit Adapter:
Canon EF 70-200mm/F2,8
Canon EF 28-80mm/F3,5-5,6
Canon EF 50mm/F1,8
Samyang EF 14mm/T3,1
Samyang EF 24mm/T1,5
Samyang EF 35mm/T1,5
Samyang EF 50mm/T1,5
Samyang EF 85mm/T1,5
Sigma Art EF 35mm/F1,4
Sigma Art EF 50mm/F1,4
Tamron Macro EF 90mm/F2,8

PL-Optiken mit Adapter:
Zeiss CP2 PL 21mm/T2,8
Zeiss CP2 PL 35mm/T2,1
Zeiss CP2 PL 85mm/T1,5
Cooke PL 20-100mm/T3,1

Monitor:
Blackmagic Video Assist
Viewfinder Alphatron
Atomos Shogun
Convergent Odyssey 7Q
Sony PVH 740

Objektiv-Adapter:
MTF MFT-EF für Canon/Zeiss/Sigma/Tamron Objektive mit EF-Mount
(mit zusätzlicher elektronischen Blendensteuerung)
Quenox MFT-EF für Canon/Zeiss/Sigma/Tamron mit EF-Mount (mit integrierten manuellen Blendenring)
Quenox MFT-A für Sony A (mit integrierten manuellen Blendenring)
Fotodix MFT-B4 für Canon/Fujinon/Panasonic ENG Objektive mit B4-Mount
Quenox MFT-PL für Zeiss/Angenieux/Cooke/Xeen Objektive mit PL-Mount

Sonstiges:
Rig-Zubehör
Follow Focus
Remote Controll Unit (fernsteuerbarer Pan/Tilt Stativkopf)
Manfrotto Lanc Hinterkamerabedienung
Camdolly
Licht
Greenscreen-Set
Stativ
Sensor Size:
12.48mm x 7.02mm

Shooting Resolution:
1920 x 1080:
Lossless CinemaDNG RAW
Apple ProRes 422 HQ, ProRes 422, ProRes 422 LT, and ProRes 422 Proxy

Frame Rates:
HD 1080p23.98, 24, 25, 29.97, 30

Dynamic Range:
13 stops

Focus:
Focus button turns on peaking, plus auto focus on active lenses.

Iris Control:
Iris button automatically adjusts the lens iris settings on compatible lenses so no pixel is clipped in film mode. Scene average auto exposure in video mode.

Lens Mount:
Active MFT

Screen Dimensions:
3.5" and 800 x 480 resolution

Screen Type:
Integrated LCD

Metadata Support:
Automatic camera data and user data such as shot number, filenames and keywords

Controls:
4 way directional controller for navigating menus and entering metadata
Push buttons for recording and transport control

Microphone:
Integrated stereo microphone

Speaker:
Integrated mono speaker

Mounting Options:
1 x 1/4"-20 UNC thread mounting point on top of camera
1 x 1/4"-20 UNC thread tripod mount

Storage Type:
Removable SDXC, SDHC cards

Storage Format:
Mac OS Extended or exFAT format
SD cards can be formatted in camera or on any Mac or Windows computer
Formatting in camera recommended

Storage Rates (based on 30fps):
1920 x 1080:
Apple ProRes 422 HQ - 27.5 MB/s
Apple ProRes 422 - 18.4 MB/s
Apple ProRes 422 LT - 12.75 MB/s
Apple ProRes Proxy - 5.6 MB/s

Compressed Recording Formats:
Apple ProRes 422 HQ, ProRes 422, ProRes 422 LT and ProRes 422 Proxy in QuickTime MOV. Lossless CinemaDNG RAW. Recording in 1920 x 1080 with choice of Film or Video Dynamic Range

HDMI Video Output:
1 x Micro HDMI Type D output

Analog Audio Input:
1 x 3.5mm stereo audio

Analog Audio Output:
1 x 3.5mm stereo jack headphone output

HDMI Audio Output:
2 channels 48 kHz and 24-bit

Remote Control:
1 x 2.5mm LANC for Rec Start/Stop. Iris Control and Focus using compatible lenses

Computer Interface:
USB 2.0 Mini-B port for software updates and configuration.

Supported Software Applications:
DaVinci Resolve, Fusion, Final Cut Pro X, After Effects CC, Photoshop CC.

External Power:
1 x 0.7mm DC Jack for power and battery charging.

Power:
Removable, rechargeable Lithium Ion battery for EN-EL20, 12V-20V DC port for external power and battery recharging

Battery Life:
Approximately 1 hour of continuous recording time

Battery Charge Time:
Approximately 1 hour 15 minutes when camera is off
approximately 2 h
Katrin Walter
Jeder der tagsüber unauffällig arbeiten will und/oder auf wenig Produktions-Gepäck steht, ist mit der Pocket bestens beraten. Hier die besonders die Kombination Pocket, A-Mount-Adpater und Sigma Art A 18-35mm/F1,8 Optik ein ganz heißer Tipp. Der integrierte Blendenring im Adpater zaubert aus der Kombination eine flexible und schnelle Arbeitsweise mit fantastischen Bouquet in den Unschärfen.
Mit Stativ kann der Cropfaktor auch eine Segen sein. So darf die Distanz zur Bühne bei Konzerten auch mal etwas größer ausfallen, wobei die Manfrotto Hinterkamerabedienung via Lanc die Bedienung zusätzlich erleichtert. Durch die große Dynamik der Kamera ist es sogar möglich die komplette Lichtdynamik der Show einzufangen (Recording Dynamic "Film"-Einstellung verwenden). Dann ist zwar eine nachträgliche Farbkorrektur in Davinci Resolve notwendig, aber das lohnt sich auf jeden Fall.
Kinoproduktion
TV-Produktion
Konzert
Action-Aufnahmen
Liveschnitt
Musikvideo
Dokumentation
Werbung
Produktfilm
Industriefilm
Nachwuchs-Film