Blackmagic Smart View 4K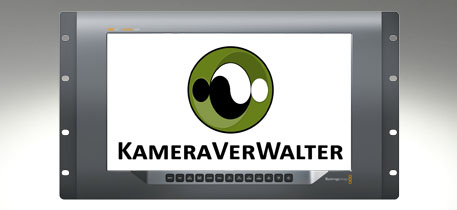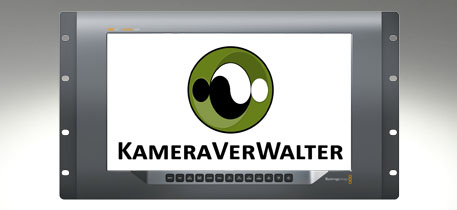 30,00 €/Tag
inkl. 19% MwSt.
netto:
25,21 €/Tag
19% MwSt.:
4,79 €/Tag
Blackmagic Design Smartview 4K
Bedienungsanleitung:
http://documents.blackmagicdesign.com/SmartView/2014-12-01/SmartView_Manual.pdf


SDI Spezifikationen:
SMPTE 259M, SMPTE 292M, SMPTE 296M, SMPTE 372M and SMPTE 425M.

SDI Video Input:
2 SDI Eingänge. Automatische Umschaltung zwischen SD, HD, 3G, 6G und
12G-SDI. Reclocked loop through Ausgang (Durchschliff).

Optical Video Input:
SFP Optical Fiber Buchsen-Anschluss.

SDI Video Output:
Automatische Umschaltung entsprechend dem Eingangssignal

Multi Rate Support:
Auto Detection von 4K, 2K, HD oder SD Eingängen

Updates and Configuration:
Via USB 2.0 high speed (480 Mb/s)

Ethernet:
Gigabit Ethernet mit Loop Through (Durchschliff).

Tally:
9-pin D connector

SDI Farbraum:
REC 601, REC 709

SDI Auto Switching:
Automatische Auswahl zwischen SD, HD, 3G, 6G und 12G-SDI.

Video Sampling:
4:2:2 and 4:4:4

SDI Format Support:
525/23.98, 525/29.97, 625/25, 720p50, 720p59.94, 720p60, 1080i50, 1080i59.94, 1080i60, 1080PsF23.98, 1080PsF24, 1080p23.98, 1080p24, 1080p25, 1080p29.97,1080p30, 1080p50, 1080p59.94, 1080p60, 2048x1080p/23.98, 2048x1080p/24, 2048x1080p/25, 2048x1080PsF/23.98, 2048x1080PsF/24, 2048x1080PsF/25, 3840x2160p23.98, 3840x2160p24, 3840x2160p25, 3840x2160p29.97, 3840x2160p30, 4096x2160p24

Internal Software Updater:
Via Firmware Updater Software (inklusive)

Setting/ Kontrolle:
Via USB oder Ethernet

Display:
TFT Active Matrix LCD

Display Auflösung:
3840 x 2160 Pixels

Reaktionszeit:
25 ms

Contrast Ratio:
1000:1

Farbtiefe:
16.7 Millionen Farben

Stromversorgung:
12V Universal Power Supply inkl. Adapter auf internationale Anschluss-Normen. 12V - 15V Bereich. Eingebautes IEC 90 - 240V AC Netzteil.